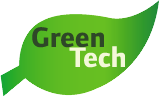 The GreenTech™ engine from Thermo King
Lowest emissions, highest performance
All the T-Series truck refrigeration units are fitted with GreenTech engines from Thermo King. These engines drastically reduce emissions, waste and noise pollution, exceeding the most stringent EU standards (NRMM: Stage V compliant.)
GreenTech engines are the cleanest engines on the refrigeration unit market. Performance has been enhanced too; more power means less component stress and longer life.
Engine life
The new engines run at no more than 80% of their maximum output. Thus, both oil and coolant temperatures are reduced,
resulting in less component stress and less wear and tear on the engine.
Bio-fuel compatibility
All the new engines are approved for use with B7 fuel (7% bio/93% petroleum diesel) with no change in maintenance schedules. Fuels with higher bio-diesel content (B8 up to B100) require shorter intervals between oil changes and injector servicing. Thermo King Dealers can provide more information.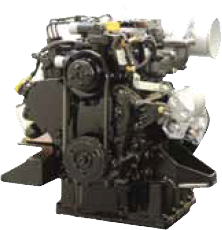 HVO BIO FUEL
All T-Series engines are also approved for second-generation bio-fuel HVO (Hydrotreated Vegetable Oil). HVO is a higher quality renewable bio-fuel for diesel engines. It provides reduced greenhouse gas emissions (up to 90%) and reduces emissions of particulate and hydrocarbons. This allows for much more environmentally sustainable operations and lower impact to inner cities air quality. All this without compromise on the unit performance or need for a change in the unit's maintenance schedule.