IN THE SPOTLIGHT
Supporting the pharma cold chain for Covid-19 vaccine rollouts
Distributing Covid-19 vaccines, at scale and with unprecedented speed, is a challenge set to test every global cold chain.
Advancer : the future of trailer refrigeration
Advancer, our brand new trailer
refrigeration unit, comes with ambition at its core.
Advance into the future with its many
industry-firsts!
Advancer Fuel Promise campaign
[Money-back guarantee] Advancer is 30% more fuel efficient compared to the market average.
If your Advancer units don't reach their fuel-saving target after 1 year, we'll pay you back the difference!

Thermo King offers a comprehensive range of product solutions specifically designed for the transport temperature control industry. We pride ourselves in the research and development of market-leading innovative solutions to ensure we continue to offer our customers the most reliable, efficient and effective products.
By joining forces with Frigoblock, we have the most comprehensive portfolio of products and services for the transport refrigeration industry. Wherever your business goes, our service and support follows. Thermo King backs you with the largest global network of certified dealer service technicians for buses, trucks, trailers, rail cars, and marine refrigeration units.
Click to visit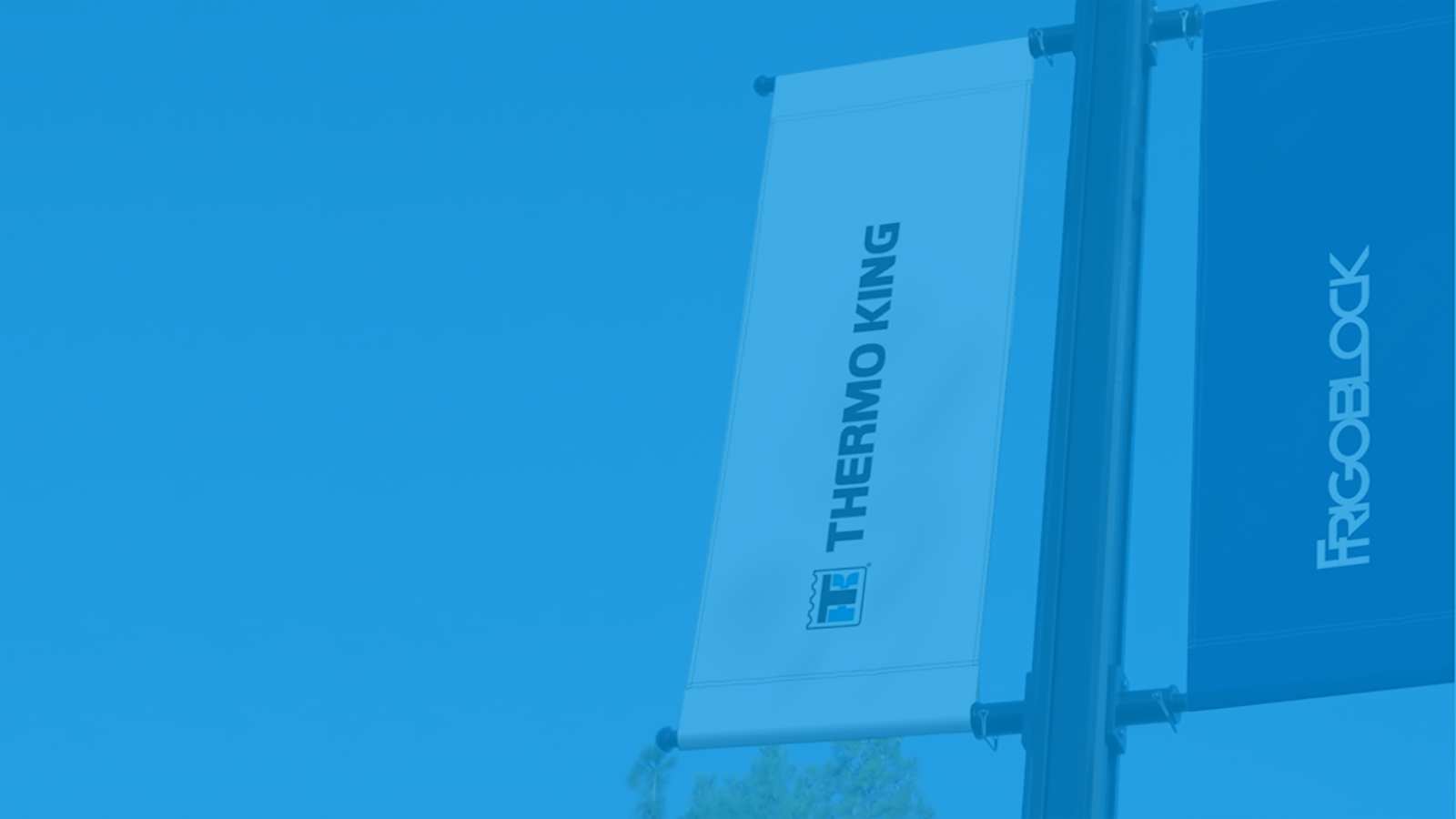 GIANT STEPS
TO MAKE THE SMALLEST FOOTPRINT
Thermo King has long recognised its responsibility as industry leader in transport refrigeration to set the very highest environmental standards. Our ambition touches everything we do. Cutting-edge CO2 technology, first-to-market with low GWP refrigerant R-452A, ultra low-noise options, exceptionally low exhaust emissions and state-of-the-art low-impact manufacturing facilities: just some of the milestones. Our customers need to know they are working with the greenest equipment on the market and we will stop at nothing to make that happen.

OUR DEALER SERVICE NETWORK
ANYTIME, ANYWHERE, ALWAYS THERE
Thermo King owners enjoy the support of the most extensive Dealer network in the business. Expert help is just a phone-call away, whenever you need it. Wherever your vehicles go, they will never travel alone.
OPEN & AVAILABLE 24/7
OVER 500 AUTHORISED SERVICE POINTS IN 75 COUNTRIES
OVER 1400 CERTIFIED TECHNICIANS