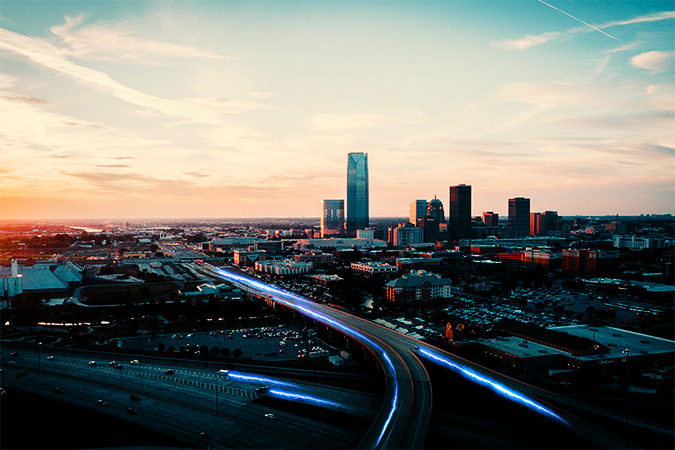 24th June 2019
'Going electric' is definitely an idea shaping the future investment decisions of many a transport manager. Some will see it as the obvious way to run a sustainable fleet. For others, electric trucks and vans will help them comply with various noise and emission standards.
---
What's more demand is growing, which in turn is putting the pressure on refrigeration equipment manufacturers to launch new and exciting all-electric technologies. Innovation will be key, as any new product will not have a combustion engine to pull power from – nor be able to simply pull power from the vehicle's battery.
Fortunately for Thermo King our R&D teams have long been looking at the issue, and our portfolio of all-electric units continue to grow – including the recently announced E-200.
Growing interest
As a power source, electric is already making great strides, with an estimated 5 million battery electric vehicles and plug-in hybrids estimated to be on the road by the end of 2018.
Equally, the 'electric revolution' is having a significant impact on commercial vehicle manufacturers. Many of the major players in the industry are in the process of unveiling all-electric vans and trucks – with Renault alone recently announcing a complete Z.E. range from 3.5 to 26 tons.
Strategic concerns
These are developments designed to help transport companies meet a number of regulatory and operational objectives, including:
Addressing the 'diesel dilemma': now under intense scrutiny, diesel vehicles are facing the prospect of being banned from various European cities – with countries including India and China looking to ban diesel engines in certain areas by 2030.
Mastering the need for quiet: even though a modern road vehicle makes 90% less noise than its equivalent from the 1970s, there is growing regulation for limiting noise in urban areas – starting with PIEK standards.
Putting sustainability first: consumers are becoming increasingly concerned with the sustainable credential of the goods they buy, which is why brands and transport companies are aiming to lower emissions throughout the supply chain.
The power of invention
So we know the reasons why 'going electric' makes good sense in the medium- to long-term. The key question that now needs to be asked however is how?
Finding the answer will depend heavily on developments in technology. That's because most direct drive solutions (for diesel combustion engines) available today include compressors that require engine movement to power the refrigeration unit. The challenge being set equipment manufacturers therefore is come up with 'all-electric' technologies.
This is arguably one of the biggest shifts in the industry since Fred Jones (the founder of Thermo King) invented the world's first refrigerated transport unit in 1938. Success will require not just new technologies, but also new components and design principles not seen previously before.
Innovation is now more than ever taking center stage.
Gaining a head start
Fortunately, this is an area in which Thermo King has a strong track record. A proof-point here being the progress we're already making on our own electric journey, beginning with an entire product line (the B-series) that's compatible with small electric vans.
Then there's the expertise in alternator-driven cooling technology that Frigoblock, a market leader in this field for over 40 years, brings to the table.
With Frigoblock, you have an alternator built into the belt drive of the engine that turns movement into electricity. This not only allows for clean cooling operations, but also cutting-edge performance. It's the perfect opportunity for transport managers to comply with stringent ULEZ's (Ultra Low Emission Zone) and high customer demands.
Going all-out electric
The next step is to extend all-electric capabilities to both medium-sized vans and trucks – which is where the all-new E-200 enters the picture.
This all-electric solution provides close to 2000 W of capacity, and is fully independent of vehicle RPM. Better yet, it unleashes its superior cooling capacity without draining your vehicle battery.
Available to customers from the beginning of 2019, the E-200 can work with both electric and engine-powered vehicles, bringing with it a host of standout innovations:
Unit performance will be completely autonomous from the vehicle, and require no modifications to function
With its major components integrated, the unit is designed to be a plug-and-play solution that removes the headaches and costs associated with installation
The E-200 is using many unique components, including a dynamic new controller that enables direct communication between a refrigeration unit and the vehicle
Embrace the power of electric
The transition to all-electric vehicles is not going to happen overnight. But when time comes for you to make the move, innovative new solutions like the E-200 bring with them powerful new capabilities to support any investment.
From increased uptime and utilization, higher reliability, and improved temperature control, to an intelligent algorithm that helps safeguard and optimize the power supply, going electric means gaining a significant boost in performance.
Want to read more about the electric revolution? Click here for more information .