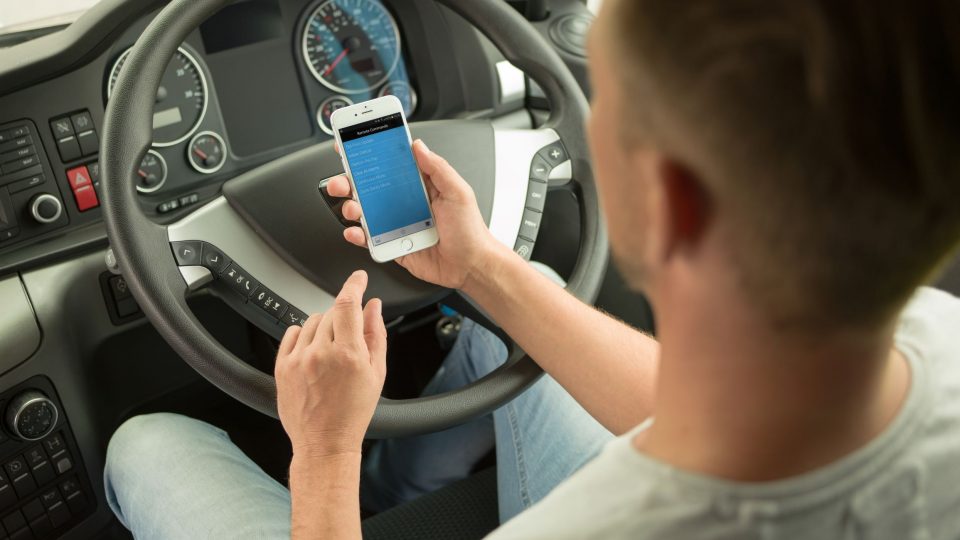 Thermo King Adds the Power of Connectivity to the T-Series Self-Powered Transport Refrigeration Units
14th May 2019
The TK BlueBox – Remote Connectivity and Data-driven intelligence to increase operational efficiency of transport operations.
Thermo King®, a leader in transport temperature control solutions for a variety of mobile applications and a brand of Ingersoll Rand, introduces the TK BlueBox connectivity technology to its T-Series range of self-powered transport refrigeration units.
Part of the Thermo King TracKing™ telematics offering, the TK BlueBox communication device can be accessed through the TracKing™ web portal, or through the TK Reefer and TK Notify mobile apps on a smartphone or Bluetooth®-enabled device. This allows fleet managers and drivers to remotely access vital unit data and get real-time notifications to ensure that the load is protected at all times and the unit is running at its most efficient. Drivers can monitor cargo temperatures and the reefer even when they are away from the vehicle during deliveries or on a break.
"With this new solution on our T-Series range fleet managers and business owners will receive improved level of real time intelligence on the operation of their refrigerated vehicle. The TK BlueBox device gathers data from multiple sensors and transfers all data to the central TracKing™ platform over the air. This gives fleet managers the capability to see things like unit operating and temperature status or temperature set-point, all from one central location. If they see something out of the ordinary, they can instantly address the issue to avoid any negative impact to the load."
Colm O'Grady, product manager at Thermo King

The TK BlueBox telematics system can be accessed remotely through a free TK Reefer app on smart phone or Bluetooth-enabled device. This provides two-way communication that allows real-time unit management and access to critical data to ensure that the load is protected at all times.TK BlueBox communication device and Bluetooth® connectivity provides full, 24/7 visibility of the unit and load condition:
Bluetooth enables the users within the connection's range to remotely manage defrost, pre-trip, set point and additional operating mode settings.
The unit can also be accessed and managed remotely from anywhere in the world through an internet connection as part of the Thermo King TracKing™
For more information about the TK BlueBox, TracKing™, and the TK Reefer app, please visit www.europe.thermoking.com.