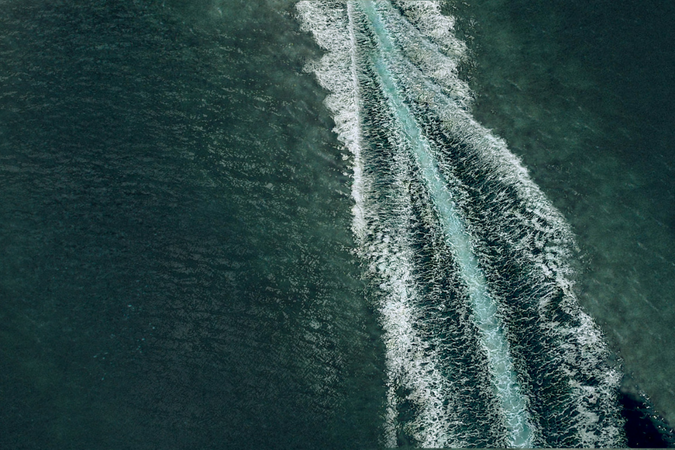 22nd October 2018
Reefers have a hard life, particularly at sea. All of which helps explain how rail is becoming a more attractive proposition, and here we explore the key reasons why.
It's a tough life being a reefer container. Yes they get to travel the world carrying all manner of temperature sensitive loads. And yes, they're designed to be tough, sturdy, and to deliver their cargo in perfect condition – no matter how far or arduous the journey.
Sounds glamorous, but scratch below the surface and we quickly find a story of hardship. At least that's the view you get when reading up on the top causes of container claims.
Aboard ship
A harrowing tale this evidence can also present, supported by an extensive list of what a container is subjected to – from internal condensation and contamination to being dropped in the water!
Yet many such problems occur because of older reefer units lacking today's latest innovations, and technologies such as Thermo King's Advanced Fresh Air Management (AFAM) that's designed to maintain an optimal shipping environment – whatever the conditions!
Lost at sea – the numbers
According to a recent survey by the World Shipping Council, an average of 1,390 containers have been lost at sea each year over the past three years. This is since the complete loss of the MOL Comfort in the Indian Ocean in 2014 that alone lost all of the 4,293 containers on board (and hence skewed the number for that year).
But this should be kept in context: it's estimated that on any typical day around six million containers are in transit on vessels, trucks, and trains – making a combined 200 million trips each year.
Hence the importance of controlling what can be controlled – like using Thermo King's MAGNUM PLUS® that enables transporters to understand how much power a reefer is using – and to be proactive is addressing and potential problems.
Keeping track
Safely making it to port brings a sigh of relief. But even then, the container has further obstacles to overcome, including custom exams, damage during off-loading, demurrage (a cost that's charged by liners when containers are held longer than the agreed time at port), and lost containers.
This last point – not knowing where a specific container is – can now be easily addressed with the latest in remote monitoring technologies, such as RMM+ from Thermo King that offers a GPRS positioning system to reduce any form of cargo loss.
Rail's growing reputation
But what else can be done to make life easier for the ever-enduring reefer?
Well, shipping over sea is of course only one mode of transport. As for alternatives, an increasingly popular choice is rail – and it's here that new technologies, new capabilities, and solid infrastructure investment present transporters with a 'refreshed' offering.
Refrigeration management technologies are now better equipped to handle the specific stresses of transport over rail, resulting in solutions that allow the same reefer box to transport temperature sensitive cargo by sea, rail, and road.
Infrastructure investment in rail networks are steadily growing, with Europe alone set to invest €37 billion, while China's One Belt, One Road initiative looks set to encompass $900 billion dollars worth of investment.
Consider all the possibilities
Each mode of transport has its pros and cons. But with the maritime option lengthening lead times and introducing the risks laid out above, transport managers are increasingly being asked to consider the alternatives – and especially rail – when identifying their ideal route.
All of which places the emphasis on your choice of intermodal reefer containers. To ensure you're in the best place to take advantage of every opportunity, get up to date on Thermo King's full intermodal range.