Press Release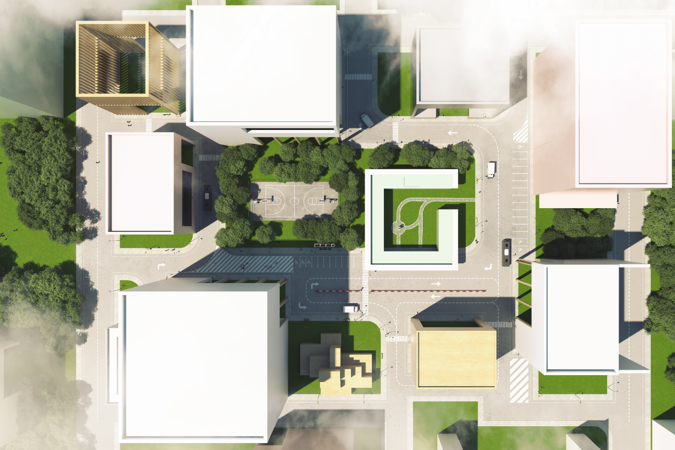 Thermo King and Frigoblock Introduce Technologies for the "City of Tomorrow" at the IAA 2018 Show
19th September 2018
Hannover, Germany, Sept. 19, 2018 – Thermo King and Frigoblock, transport solutions brands of Ingersoll Rand, a world leader in creating comfortable, sustainable and efficient environments introduced a series of truck and trailer innovations harnessing the power of electricity, data and clean technology at the IAA Commercial Vehicles Show on Sept. 20-27 in Hannover, Germany.
"The biggest challenges and opportunities lie in cities particularly with increasing urbanization and changing regulations," said Pauli Johannesen, vice president and general manager for Truck, Trailer and Bus at Thermo King in Europe, Middle East and Africa (EMEA). "The Thermo King and Frigoblock offering is designed to 'future-proof' transport companies' investments by addressing regulatory requirements, optimizing fleet operations and ultimately improving the total cost of ownership."
Introducing the Vision of the Future: Thermotopia
Thermo King and Frigoblock presented Thermotopia, its vision of a city of the future — a city where the transport refrigeration industry ensures the safety of transported foods and goods for rising populations while eliminating smog, congestion and excessive noise. Thermotopia is where technologies help transport companies stay ahead of the regulations and grow their businesses with increasingly cost effective and environmentally sustainable solutions.
The entire host of solutions on display are proven technologies ranging from hybrid units, CryoTech,  electric alternator driven Frigoblock units also working with CNG or LNG engines to fully electric independent units for small and large vans for last mile delivery. "Market first" technologies introduced by Thermo King and Frigoblock that lead with electricity, connectivity and sustainability to revolutionize the way transport companies operate include:
New E-200, full-electric refrigeration unit for both electric and engine-powered vans and trucks below 3,5 tons, which provides constant capacity and performance independently of the vehicle's operation.
The E-200 is using components never seen before in the refrigerated transport industry. Chief among these is a new controller that can adapt the capacity based on the actual need, available power and manage different available power sources at the same time.
Modernized SLXi trailer refrigeration units now featuring the upgraded, lower emission and quieter GreenTech™ engine certified according to the upcoming Non-Road Mobile Machinery (NRMM) Stage V regulation.
 New self-powered T-560R refrigeration unit enhance the widest range in the truck refrigeration industry. With added capacity and better pull down it allows customers to do more deliveries with more cargo and more door openings. Compared with the predecessor, the T-560R units come with 20 percent increase in both fresh and frozen capacity and 5 percent reduction in fuel consumption to address the flexibility and sustainability of fleet operations.
 New Prisma S-4.2 low height dual discharge evaporator for T-Series and SLXi multi-temperature truck and trailer refrigeration units to maximizes the volume available for the payload and facilitates access during loading/unloading operations. The new Prisma compact monobloc evaporator can replace two evaporators without compromise on refrigeration performance thanks to a lower profile and improved zone flexibility.
New Thermo King TracKing™ connectivity services. With connectivity and telematics capabilities built into the units, Thermo King goes beyond providing just a refrigerated unit. The new TK Fleet Assist, TK Service Assist and TK Notify additions to the TracKing services portfolio enable customers and the Thermo King dealer service network to leverage the era of digitalization to increase their uptime, operational efficiency and move from reactive towards proactive maintenance.
New 24V Thermo King ThermoLite solar panels complementing the ThermoLite family of 40W and 110W solar panels. The new solar solutions were designed to support the main tractor batteries in meeting the increased power needs due to driver comfort demands.
Delivering on the Ingersoll Rand Climate Commitment
Environmental sustainability is a critical element of Thermotopia, and Thermo King and Frigoblock continue to deliver on the Ingersoll Rand Climate Commitment. All new and enhanced solutions introduced and showcased at the IAA were designed to improve the quality of life in the cities with low noise and low emission operations and reduce the refrigerated transport's environmental footprint.
In 2014, Ingersoll Rand publicly committed to increase its energy efficiency and reduce the greenhouse gas emissions (GHG) related to its operations and products.
The company's Climate Commitment includes:
50 percent reduction in GHG refrigerant footprint of its products by 2020 and lower-GWP alternatives across its portfolio by 2030;
$500 million investment in product-related research and development to fund long-term GHG reduction
35 percent reduction in the greenhouse gas footprint of its own operations by 2020
Ingersoll Rand's Climate Commitment has enabled the avoidance of 11 million metric tons of CO2e globally from its products compared to a 2013 baseline, equal to the emissions from the energy used in 1.6 million homes for one year. The company also has reduced the GHG intensity of its operations by 23 percent when compared to a 2013 baseline.