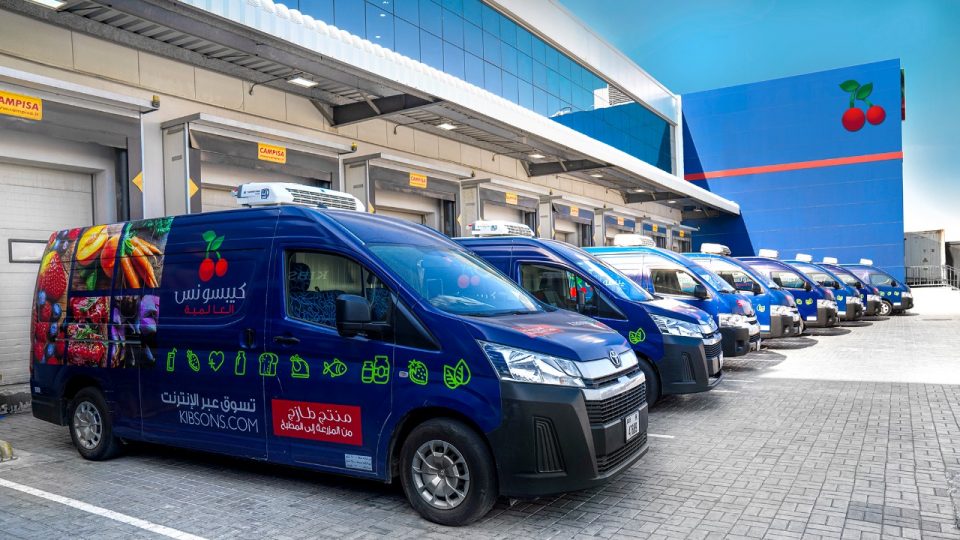 Kibsons International LLC Expands its Home Delivery Fleet with 80 New Thermo King Refrigerated Vans
10th May 2021
Kibsons' new fleet features Thermo King V-300 Series units delivering highly flexible and reliable temperature control for maximum load protection.
Kibsons International LLC, one of the largest retailers in the United Arab Emirates (UAE) has expanded its grocery home delivery fleet with 80 new refrigerated vans refrigerated with V-300 units from Thermo King. The new refrigerated vehicles will operate across Kibson's multiple sales points, cold store facilities and meat processing plant, expanding the reach of the company's home delivery operations across the entire country.
The V-Series refrigeration units from Thermo King, a leader in transport temperature control solutions and a brand of Trane Technologies, feature tight temperature control even with multiple delivery drops, easy to use driver interfaces and low noise, low emission operation as demanded in urban operations. The units are powered by a road compressor and an electric power supply, offering high performance, efficient and reliable operations to protect the perishable goods during transport.
"Our ambition at Kibsons is to be the leader in the rapidly growing grocery home delivery sector in the UAE. By expanding our fleet, we can now quickly reach our customers anywhere in the country," said Husainy Sharbat, finance and operations manager at Kibsons. "We partnered with 'Refrigerated Transport Systems', an authorized dealer of Thermo King in the UAE to fit our vehicles with the best refrigeration technology and ensure that our products reach the customers in the best possible condition. Fleet utilization is also crucial for our business, and Thermo King and its dealer network provide us with service and support whenever and wherever we need ensuring the highest uptime."
"The accelerated growth of the online grocery shopping increased the demand for last-mile delivery fleets specified to transport the widening range of fresh and frozen products," said Walid Sellami, area manager at Thermo King UAE. "Frequent stops and door openings are an integral part of home delivery operations, putting more pressure and demanding more capacity from the refrigeration units. We are proud of working closely with Kibsons and providing them with our technology and expertise to keep their business running."
For more information on Thermo King V-Series and other home delivery solutions, please go to www.europe.thermoking.com.