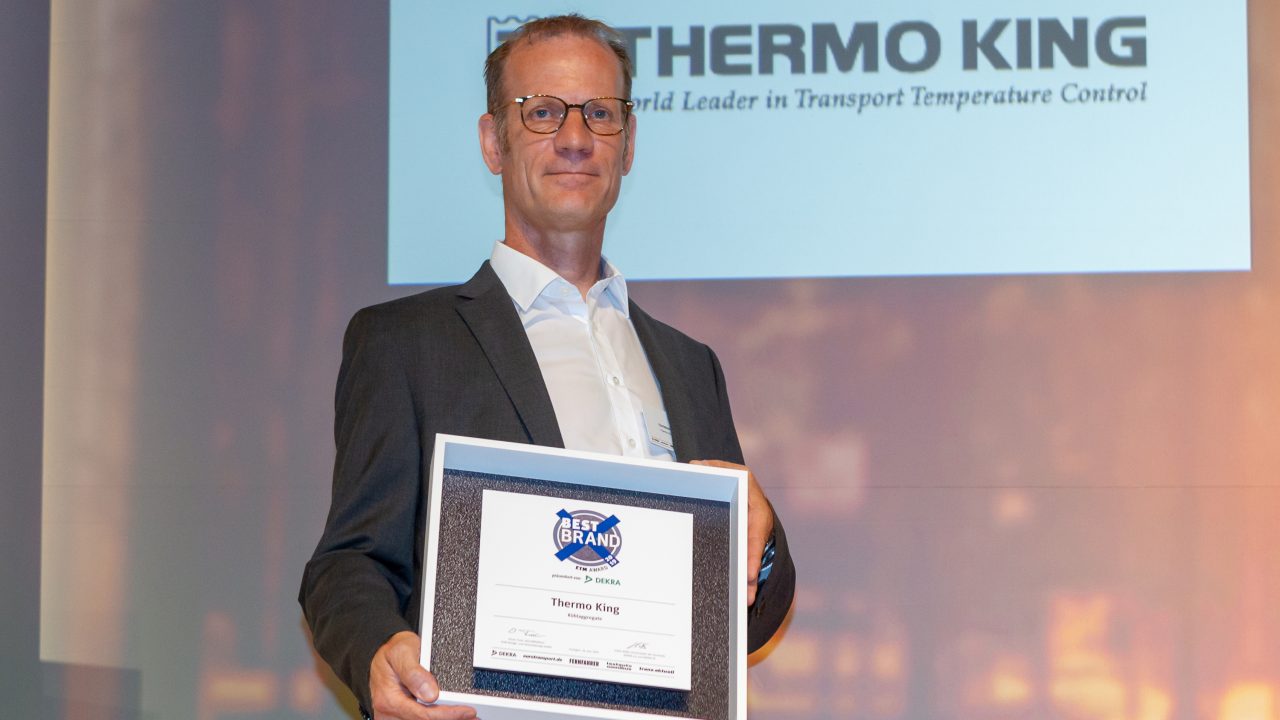 Thermo King with 15th Consecutive 'Best Brand Award' from German Trade Magazines
28th June 2019
Readers of the German renowned transport and logistics publications recognized Thermo King with this reputable award for the record breaking 15th consecutive year.
Brussels, 28 June 2019 – Thermo King®, a leader in transport temperature control solutions for a variety of mobile ap
plications and a brand of Ingersoll Rand, has been voted the "Best Brand" in the "Refrigeration Units" category of the ETM Awards for the 15th consecutive year. The annual poll was held among the readers of reputable German transport and logistics publications FERNFAHRER, lastauto omnibus, trans aktuell and eurotransport.de.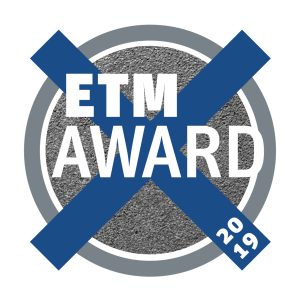 Christian Dinse, area sales manager Germany at Thermo King, joined the other winners on stage to accept the award and thank the voters for the continuous trust and recognition.
"This is truly spectacular for us to remain as the top brand among the thousands of commercial vehicle professionals for so many years. This demonstrates our commitment to our customers and the continuous advancement of transport climate control technologies," said Christian.
As a global company, Thermo King has long considered it its responsibility to lead the industry and design and manufacture sustainable products for its customers. Improving the efficiencies and environmental footprint of its diesel-powered products, introducing electric stand-by options, pioneering cryogenic refrigeration technology, and developing hybrid and full-electric options that are combatting exhaust, CO2 and noise pollutions, Thermo King has proven to be an innovator of solutions.
"For more than 80 years, our number one priority has been to strategically focus our investments and talent to develop and evolve technology to deliver the right solutions, at the right time, for our global customer base. Product innovation, reliability, increased uptime, total cost of ownership, optimal efficiency, economics, and customer expectations have always been the concepts that drive our company. Our goal is to stay ahead and ensure that together with our most extensive global network of dealers and service stations in the industry we always have the right solutions to meet our customers' needs," said Christian.
The annual ETM Awards readers' poll is organized by the ETM Verlag publication house together with DEKRA, one of the world's leading expert organizations. Thermo King has continuously topped the readers' rating since 2005, when the survey was extended from the truck and bus industry to include markets supplying commercial vehicles.