Press Release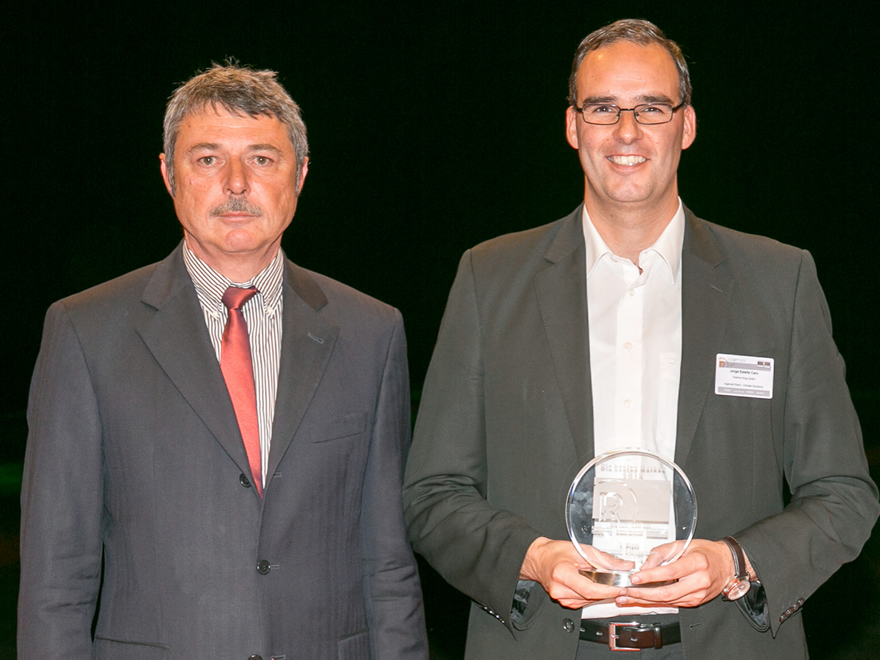 Thermo King Voted "Best Brand" by Reputable German Trade Magazines for the Tenth Consecutive Year
22nd July 2014
More than 7,400 readers of the German trade magazines lastauto omnibus, trans aktuell and FERNFAHRER voted for their top brands in 22 different categories for the annual 'Best Brand' survey. Thermo King, a manufacturer of transport temperature control solutions for a variety of mobile applications and a brand of Ingersoll Rand, earned the top rating in the 'Cooling Units' category.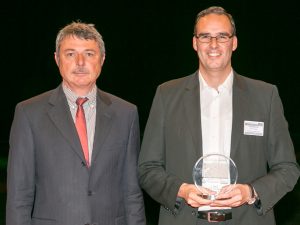 From left to right: Thomas Paul Göttl (ETM Services), Jorge Estelle Caro (Thermo King)
Source: Thomas Küppers, ETM Verlag
Thermo King first received this top rating in 2005 when the survey was extended from the truck and bus industry to include markets supplying commercial vehicles.
"We are honored to be elected Best Brand for so many years. We take pride in delivering the industry's best transport refrigeration solutions and providing exceptional services to our customers," said Dwight Gibson, vice president of the Europe, Middle East and Africa region at Thermo King.  "I am proud of our team's commitment to excellence. This recognition is a testament to our strong Thermo King dealer network in Germany."
"The award represents our ability to deliver on our mission, which is to improve the quality of life around the world by helping to deliver perishable goods and pharmaceuticals safely, reliably and economical for our customers and provide comfort who those travel by bus and rail."
More than 75 years ago, Thermo King shaped the transport refrigeration industry with the development of the first successful mechanical transport refrigeration unit. Even though the industry has changed since, Thermo King continues to provide high-quality refrigerated transport solutions with low noise and exhaust emissions.
Thermo King backs its customers with an unrivalled global network of certified dealer service technicians. The German market is supported by a nationwide sales and service network, comprised of five sales and service dealers and three service only dealers with a total of 73 locations, all committed to keep customers running and increase their uptime.
For more information, please contact Heidi McGuire.