Press Release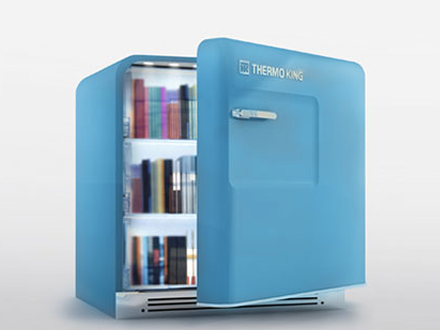 Thermo King to Mark Important Milestones and Unveil New Customer-Driven Solutions and Services at IAA
12th September 2014
Thermo King, a manufacturer of transport temperature control solutions for a variety of mobile applications and a brand of Ingersoll Rand, invites you to a unique media experience of our new, breakthrough solutions to be unveiled at the IAA Commercial Vehicle Show on 25 September – 02 October in Hannover, Germany.
Thermo King and our strong dealer network will hold a press event that will address emerging intelligent solutions and trends, pending legislation, and our company commitment to energy efficiency and sustainability.
Thermo King will also introduce innovative new products, services and solutions for the truck, trailer and bus markets. There will also be a series of educational sessions on important industry topics at the Thermo King Stand, #B15, in Hall 27.
On Wednesday, September 24 at 15.30, join us at the Thermo King booth #B15, in Hall 27 for a special press conference followed by a social event.
Thermo King leaders are available for interviews upon request and by appointment.
Stay tuned for more information and follow us @ThermoKingEur
Every day across the globe,
Thermo King helps to reliably deliver life's essentials through our:
Innovative solutions, Strong Dealer Network.
We improve the quality of life.
Visit us at Stand #B15, in Hall 27
Reporters may contact:
Heidi McGuire, +1-732-754-7270 heidi.mcguire@irco.com
Michał Karkoszka, +48-601-077-932 michal.karkoszka@1212pr.com