Press Release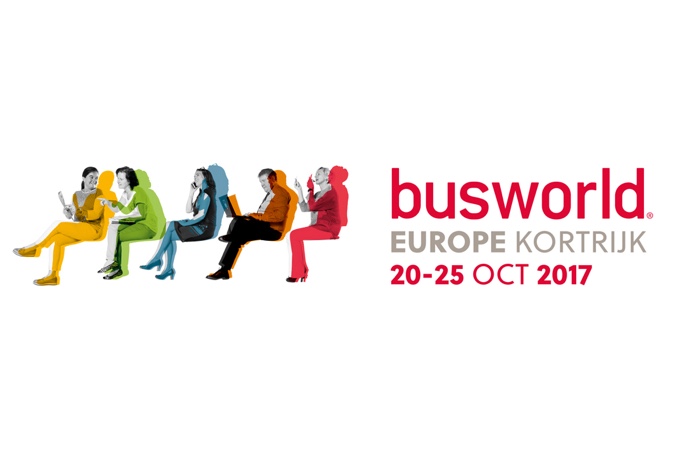 Thermo King to Address Sustainable Passenger Mobility Technologies at Busworld Europe 2017
10th October 2017
Brussels, October 9, 2017 –Thermo King®, a manufacturer of transport temperature control solutions for a variety of mobile applications and a brand of Ingersoll Rand, will be at the Busworld Europe 2017 show on October 20 – 25 in Kortrijk, Belgium. At the booth 212 in Hall 2, Thermo King will demonstrate sustainability, and customer-driven heating, ventilation and air-conditioning (HVAC) solutions designed with a specific focus on hybrid and electric buses to address the increasing importance of sustainable transportation in Europe.
"Municipalities in Europe feel the need for more sustainable passenger transport to address the rapidly increasing traffic congestion, air pollution and upcoming regulations," said Urszula von Kreijfelt, commercial director for Bus Transport Solution for Europe, Middle East and Africa at Thermo King. "Heat pumps have proven to be the technology that helps reduce energy consumption of the electric buses and thus increase their range while still guaranteeing full climate comfort for passengers,"
Thermo King provides customers with customized solutions that meet their needs and keep up with the trends. At the show, Thermo King will showcase the Athenia™ MkII Electric Heat Pump range that already provides comfort cooling and heating to hundreds of electric buses across Europe. The Thermo King Bus leadership will be available at the stand to share the real life examples of this proven and sustainable technology.
Thermo King will also address how we work with the original equipment manufacturers (OEMs) and bodybuilders by providing them with customized solutions. The units, controls and communication protocols can be adapted to meet their specific requirements and applications.
About Thermo King Athenia MkII Electric Heat Pump
The Athenia™ MkII Electric Heat Pump range offers the most efficient way of heating or cooling in hybrid and electric buses thanks to its reversible refrigeration circuit. It offers maximum passenger comfort not only during the summer months when cooling is required, but also during the winter months when there is a need for heating. Additionally, the system is capable of operation in ambient temperatures of down to minus 7 degrees Celsius.
In heating mode, the Athenia MkII Electric Heat Pump is able to transfer heat from outside air into the inside passenger area with a coefficient of performance level (COP) of up to 4. This means for each 1kW of electricity consumed from batteries the heat pump generates up to 4kW of heating. The system can also be equipped with a battery cooler, which can recuperate the energy emitted by the batteries and use it for heating the passenger area.
In order to lower total power consumption the units use electric variable speed compressor with a cooling and heating capacity modulation range of up to 60 percent, even when the bus is at the bus station.
Busworld Europe Exhibition Details:
Booth Number:    212
When:                  October 20 until October 25
Where:                 Kortrijk Xpo, Doorniksesteenweg 216, 8500 Kortrijk, Belgium
Website:               https://www.busworldeurope.org/
Media are invited to join Thermo King product managers, industry experts and leadership team at the Stand 212 for interviews upon request and by appointment.
Stay tuned for more information and follow us on Twitter, LinkedIn and Facebook