Press Release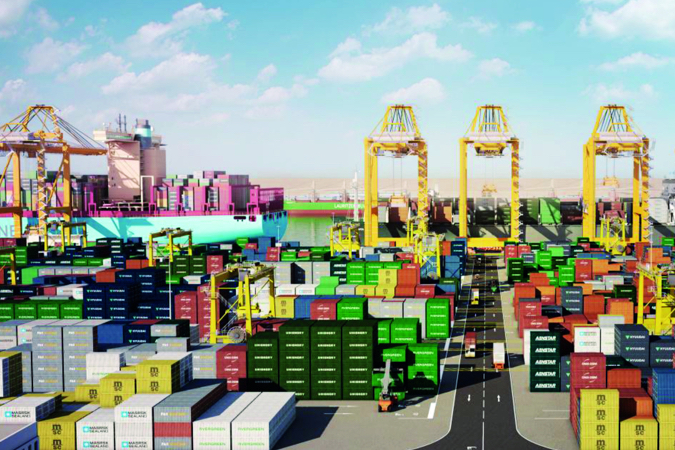 Thermo King SG-3000 Gensets Chosen for Qatar's New Hamad Port, the Largest Port Project in the Middle East.
15th November 2016
Thermo King, a manufacturer of transport temperature control solutions for a variety of mobile applications and a brand of Ingersoll Rand, will equip the new Hamad Port in the Mesaieed area of Qatar with 150 efficient and reliable SG-3000 diesel generator set (genset) units to support existing reefer containers.
"The new Hamad Port is said to be the largest port project in the Middle East and we at Thermo King are proud to be part of it," said Pauli Johannesen, vice president and general manager for Thermo King Marine, Rail and Air. "Our genset units will deliver the vital, independent power supply needed to maintain the cold chain in container refrigeration and ensure that the customer will achieve optimum unit utilization."
Qatar Port Management Co., responsible for management of all commercial ports and container terminals in the State of Qatar and for establishing the new Hamad Port, was looking for a source of electric power capable of delivering reliable operation no matter how high the ambient temperature or how sensitive the load. They chose Thermo King SG-3000 genset units with EcoPower fuel saving technology: 140 clip-on, 8 clamp-type and 2 under mount genset configurations.
The units will not only meet unit operating requirements in high ambient temperatures (up to 55 C), but also offer reduced operational costs that can be passed on to the company's end users. This includes fuel consumption of 2.1 liters per hour under normal operation and only 1.7 liters per hour with EcoPower Saver option.
Through the close support of its local dealer, Mannai Trading Company (Doha, Qatar), Thermo King also guarantees full product support with qualified technicians and parts availability.
The first 45 gensets will be installed in November, with the balance of the order to be delivered by the end of 2016 as the Hamad Port becomes fully operational. The port covers 26 square kilometers and will have a yearly capacity for 1.7 million tons of general freight, 1 million tons of grain and a specialist terminal supporting vehicles. Learn more at http://www.npp.com.qa/.
Information about Thermo King gensets can be found at www.marine.thermoking.com