Press Release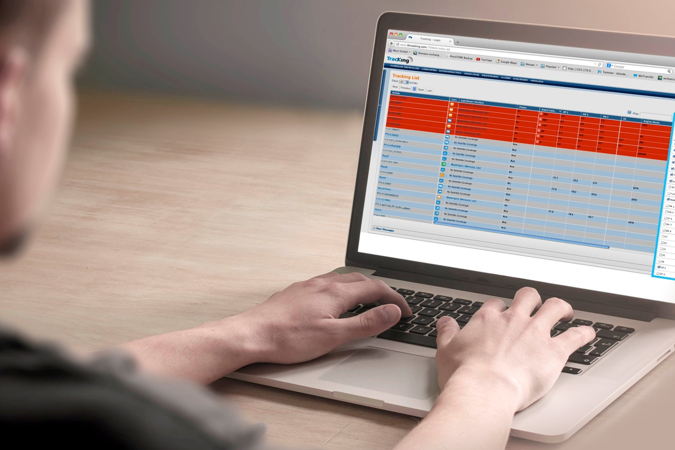 Thermo King Launches TracKing – Marine Gensets Telematics Solution
17th November 2015
At the Intermodal Europe show in Hamburg, Germany, Thermo King, a manufacturer of transport temperature control solutions for a variety of mobile applications and a brand of Ingersoll Rand, debuts TracKing, a genset telematics solution that provides critical business intelligence shippers need in order to protect their cargo and assets.
"Telematics is becoming a crucial component of transport fleets across the world, where food safety regulations and enforcements are growing and shippers are looking for monitoring and management technology that can protect their cargo, fleets and reduce operating costs," said Raluca Radu product manager of marine telematics at Thermo King. "At Thermo King, we are committed to partner with our customers and provide them with technology that will make them more successful by providing valuable data and information about their asset utilization and cargo experience."
The new Thermo King TracKing GPRS-based marine gensets telematics solution collects the data that shippers need to ensure cargo safety, 24 hours a day, 7 days a week. From fuel efficiency information to asset utilization and location, the TracKing provides shippers with the information necessary to ensure problem-free genset operation that results in reduced operating costs.
This new telematics solution reports cargo location, movement and fuel changes even when the genset is idle or powered off and can be additionally integrated with other technology such as fleet management and billing platforms.
Customers receive fully customizable and easy-to-use reports that can be created and generated based on particular needs allowing for tailoring the content and assigning to multiple people within an organization. These reports are delivered via email and accessible on mobile devices.
TracKing telematics solution for gensets will be commercially available during the first half of 2016 in various flexible pricing plans to best align with individual customer needs.
For more information about the TracKing telematics and other Thermo King Marine solutions visit marine.thermoking.com.