Press Release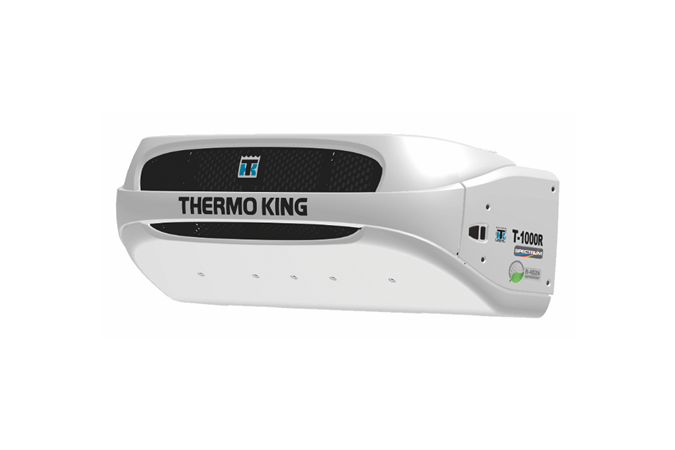 Thermo King High Performance Truck Units Compatible with Next Generation Low GWP Refrigerant Now Available in Europe
19th October 2015
Thermo King, a manufacturer of transport temperature control solutions for a variety of mobile applications and a brand of Ingersoll Rand, announced today that it has increased European customers' options for improved efficiency while reducing their environmental impact. The extensive range of Thermo King refrigeration units for rigid trucks, the T-Series and UT models are now available in Europe with the next generation, lower global warming potential (GWP) refrigerant.
Thermo King is the first and only provider that offers its customers an entire portfolio of truck and trailer refrigeration units that use the new, lower GWP refrigerant and provide an improved environmental performance. This gives companies a choice to reduce their greenhouse gas emissions and maintain the same high performance of their refrigerated fleet.
"Since its introduction, the T-Series and UT ranges, designed for rigid truck vehicles, have been recognised for superior performance and efficiency even in the most extreme conditions," said Karin deBondt, vice president and general manager for truck, trailer and bus at Thermo King in Europe, Middle East and Africa. "Making these units available with the R-452A refrigerant is the latest enhancement to the continued development of the range."
The complete SLXe, T-Series, and UT ranges of Thermo King units are compatible with the next generation Chemours Opteon™ XP44 (R-452A) refrigerant, which has about a 50 percent lower GWP value than the current refrigerant. The combined portfolio of products offers transporters the safest, most environmentally responsible, and technically and commercially viable solution for truck and trailer refrigeration applications.
The new transport refrigeration solutions contribute to the overall climate commitment made by Ingersoll Rand in September 2014 and are part of the EcoWise™ portfolio of products designed to lower environmental impact with next generation, low GWP refrigerants and high efficiency operation.
Ingersoll Rand Climate Commitment
The commitment includes reducing greenhouse gas (GHG) emissions related to its operations by approximately 35 percent by 2020; reducing GHG emissions related to its products by 50 percent by 2020; and investing $500 million in product-related research and development over the next five years to fund the long-term reduction of GHG emissions.
This commitment is estimated to result in the avoidance of approximately 20,850,000 metric tons of CO2e globally by 2020, which is equivalent to the energy used by nearly two million homes for one year.