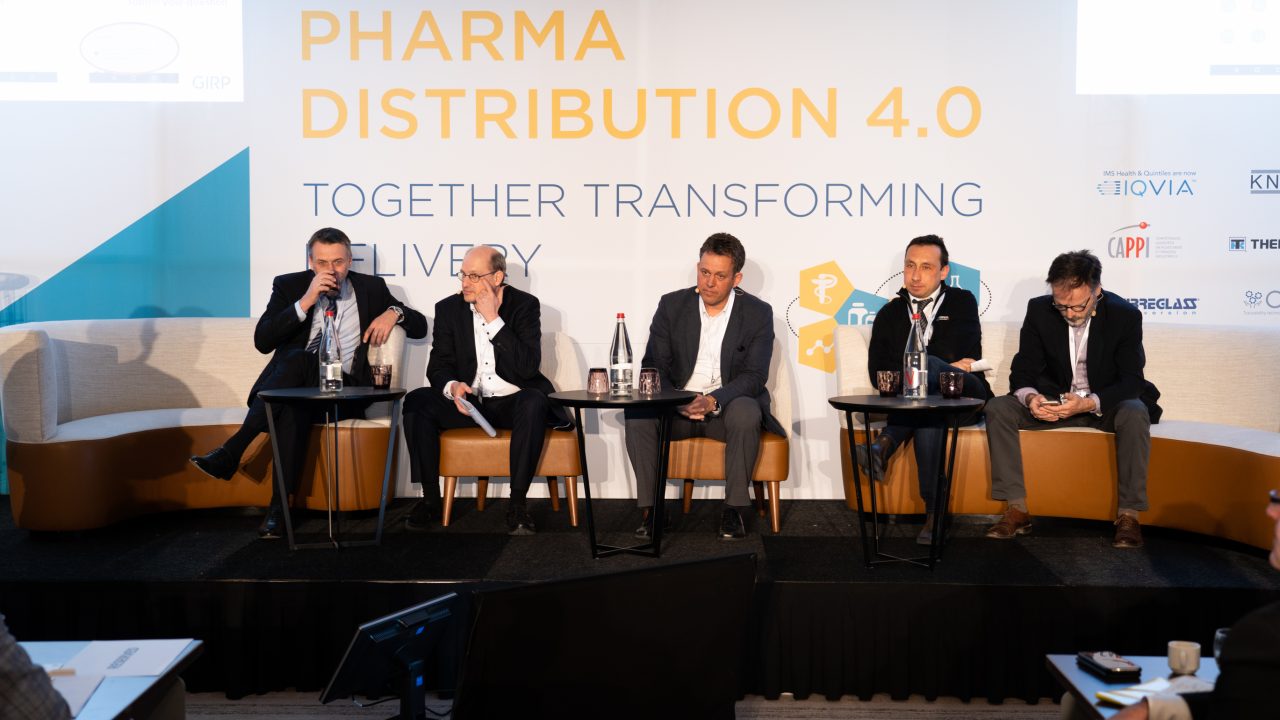 Thermo King Discusses Better Temperature-Controlled Pharmaceutical Transportation and Logistics
9th April 2019
Thermo King's expert presented at the GIRP Supply Chain Conference about best practices and recommendations for transporting room temperature pharmaceutical products
Brussels, Apr. 8, 2019 – Thermo King®, a leader in transport temperature control solutions for a variety of transport mobile applications and a brand of Ingersoll Rand, shared its expertise and best practices at the recent Supply Chain Conference organized in Cannes, France by the European Healthcare Distribution Association (GIRP).
Roland Duquesne,director for vertical markets and PharmaSolutions at Themo King presented and participated in the panel discussion at the GIRP conference dedicated to Pharma distribution 4.0. The panel session explored how to further develop close collaboration throughout the supply chain network, that could facilitate handling the vast range of room temperature products in the last mile to realise an even more safe and timely delivery to the patient.
In his presentation Duquesne demonstrated best practices and recommendations on how to ensure Good Distribution Practice (GDP) compliant transportation of medical and healthcare products to distributors, hospitals, pharmacies or other retail facilities that sell medicines.
"Pharmaceutical companies rely heavily on controlled and uncompromised transport of pharmaceutical products while they change hands through the distribution network," said Duquesne. "Maintaining the quality and integrity of these products during transport is critical for pharma manufacturers and logistics providers, and of course for public health and patient safety. TKPharmaSolutions is a platform dedicated to all stakeholders in the pharma supply and distribution chain. It implements best practices and provides a vital application expertise and a customized service portfolio for companies to effectively manage risks, ensure pharmaceutical product integrity, and assure compliance to GDP guidelines during transportation."
The PharmaSolutions service range can be delivered as a complete package, individually, or as a selection of services combined into a PharmaAssist service contract. The service range includes:
Product application expertise and training services
24/7 fleet monitoring services for end-to-end management of any refrigerated vehicle fleet
Real-time tracking and monitoring
Full service history and proactive maintenance
Pharmaceutical transporters can rely on the extensive Thermo King Dealer Network for guidance on installation and use of refrigeration systems. Customised training services can also be offered based on the customer's operations and needs in relationship to the requirements of the GDP guidelines.