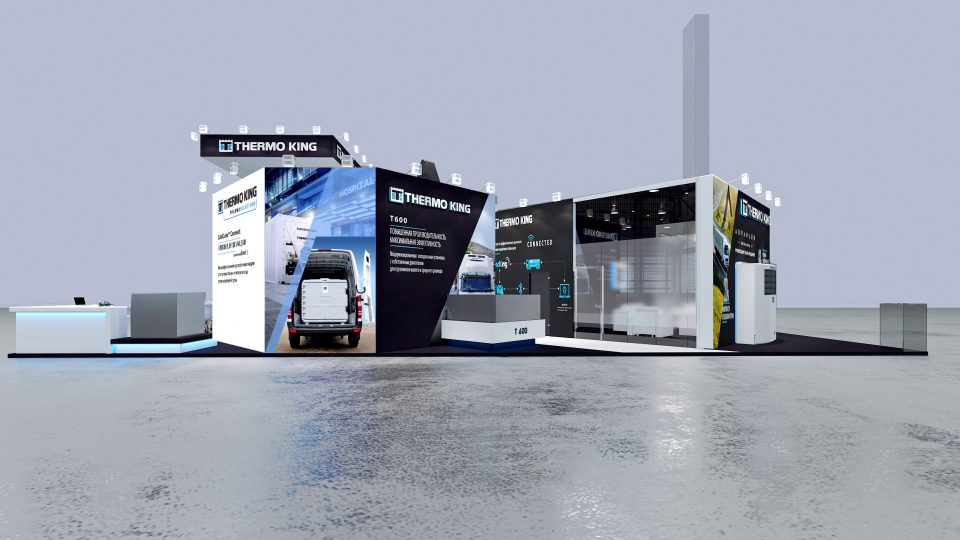 Thermo King Brings Innovation to COMTRANS 2021 in Moscow
19th August 2021
The products, presented at the booth 5 C 010 in Hall 5, will show how transport companies can benefit from fuel saving, low-noise, diesel and non-diesel Thermo King refrigeration systems to achieve their increasing operating and sustainability goals.
Thermo King®, a leader in transport temperature control solutions and a brand of Trane Technologies, will be at the COMTRANS 2021 show in Moscow, Russia to showcase and premiere its latest innovations in transport refrigeration designed for sustainable, efficient and reliable business operations.
"We are thrilled to be back at COMTRANS. Since the last event two years ago, despite the challenging times the world has been facing, Thermo King kept innovating and bringing new, breakthrough products to the market. Today, we can proudly showcase what we have been working on," said Dmitry Nazarov, regional director for Russia and CIS at Thermo King. "Our growing portfolio of solutions demonstrates our commitment to delivering outstanding products. These products help our customers operate their businesses sustainably and with increasing efficiency. At the event we want to reassure them to know that no matter what, they can always count on Thermo King."
The COMTRANS 2021 highlights from Thermo King will include:
Premiere of the Thermo King Advancer A-Series trailer units offering an all-new design architecture that creates a bold new standard for performance, temperature control, and fleet connectivity. Thermo King A-Series units are up to 30% more fuel-efficient and offer are up to 40 percent quicker pull down than the market average. The A-500 Whisper Pro offers the same high performance with sound level below the PIEK enforced 60 dB (A) standard.
Premiere of the Thermo King V-1000 single and multi-temperature vehicle-powered units designed for larger rigid trucks between 5 to 25 tonnes. The new V-1000 is almost 25%* more powerful and delivers 33%* higher airflow and 67%* higher stand-by capacity than the equivalent diesel units, offering large truck operators the benefits of advanced vehicle drive technology – low cost control, low weight and compact size.
Thermo King ColdCube Pharma active, refrigerated containers that can provide safe transport not only for vaccines but also biomedical products in the most demanding environmental conditions. They are ideal for distribution to pharmacies and directly to patients. Cold Cube refrigerated containers are portable, offering a -20°C to + 25°C temperature range with full Bluetooth connectivity. They make smaller load refrigeration optimization possible even in non-isolated vans together with non-refrigerated products.
Thermo King T-600 refrigeration unit representing the T-Series of Thermo King's self-powered truck range and offering right balance between system efficiency, fuel consumption and performance in all ambient conditions for both fresh and frozen produce.
Thermo King Ce-Series providing the ideal solution for operators delivering temperature sensitive cargo in small vehicles. The Ce-Series suit vehicle bodies up to 34 m3 and is suited to the rigorous demands of multi-drop distribution runs, even when the outside temperature reaches extreme highs or lows.
Comtrans 2021
7-11 September 2021
Pavilion 3, Crocus Expo, Moscow