Press Release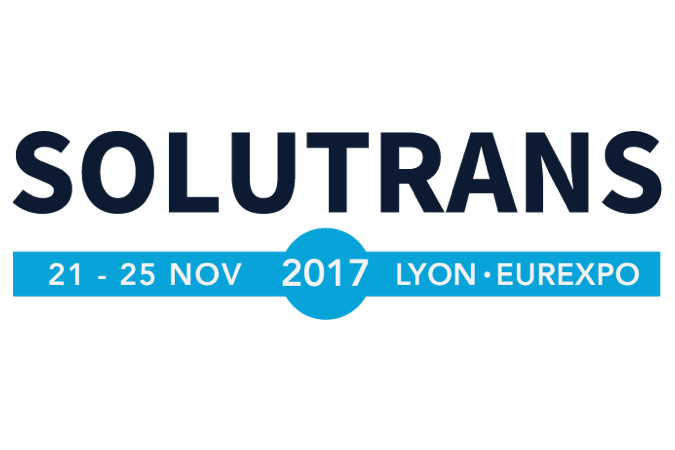 Thermo King and Frigoblock Bring the Future of Transport Refrigeration to Solutrans 2017 in Lyon, France
26th October 2017
Brussels, Oct. 26, 2017 – Transportation solution businesses Thermo King and Frigoblock of Ingersoll Rand, a world leader in creating comfortable, sustainable and efficient environments, will welcome visitors at the booth 5 U 089 of the Solutrans show in Lyon, France from November 21-25, 2017. The highlight of the stand will be the official launch of the SLXi Hybrid refrigerated trailer units that combine the proven expertise and technologies from both Thermo King and Frigoblock.
The new SLXi Hybrid was designed to fit semi-trailer applications and improve customer's environmental footprint with low-emission and noise levels while simultaneously decreasing their total cost of ownership by contributing to measurable fuel and operational costs savings.
"We're going to Solutrans to demonstrate our leadership and show our solutions that are available to answer today's and tomorrow's challenges of the refrigerated transport market," said Laurent Debias, product management leader at Thermo King and Frigoblock. "Thermo King and Frigoblock are in a unique position to show a portfolio of diesel, hybrid and zero-emission, all-electric solutions to suit all transport refrigeration applications from truck, trailer to home delivery vans. This portfolio of sustainable and intelligent products helps our customers to provide efficient refrigerated transportation in the inner city, low emission and low noise areas."
The units offer refrigerated fleet operators a unique flexibility as the SLXi Hybrid can operate in electric mode both when connected to three-phase power supply at the loading dock and while driving on the road. The Frigoblock generator installed on the tractor engine together with an inverter-drive system provide constant electric power allowing for full autonomy from the diesel engine, which can be restarted whenever it is needed.
Thermo King SLXi single- and multi-temperature units are the industry's first fully telematics-enabled refrigerated trailer units, delivering full visibility of the unit and load condition with TK BlueBox communication device and Bluetooth® as standard. With the SLXi, drivers and fleet managers have simple, remote access to the critical flow of data required to manage a fleet proactively, maximize uptime and improve efficiency.
Visitors at Solutrans will also have an opportunity to discuss how refrigerated fleet operators can deal with the market reality and changing requirements regarding reducing the global warming potential (GWP) of refrigerants used in transport products.
All Thermo King truck, trailer and van, self- and vehicle-powered units use the R-452A, a next generation, lower-GWP refrigerant as standard, providing pre-emptive compliance with 2020 F-GAS regulation. For transport customers who simply want to transition their existing units, R-452A refrigerant can be easily introduced to an existing system. Thermo King offers a refrigerant replacement service through its dealer network, the most extensive sales and service network in the industry.
Solutrans 2017 Exhibition Details:
Stand Number: 5 U 089
When:                 November 21-25, 2017
Where:                Lyon Eurexpo, Lyon, France
Website:             www.solutrans.eu
Thermo King and Frigoblock will hold a press conference at the stand 5 U 089 on November. 21 at 13.15. Please register by email to: Michal.karkoszka@irco.com
Media are also invited to join Thermo King product managers, industry experts and leadership team at the stand for interviews upon request and by appointment.
Stay tuned for more information and follow us on Twitter, LinkedIn or Facebook.