Press Release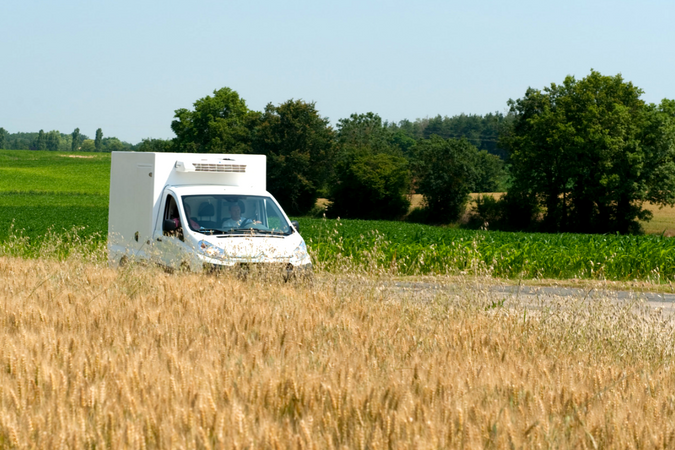 The right temperature control for semi trucks – the 6 key questions to ask
4th July 2018
"So many choices, so little time", as the saying goes. Or more accurately: "having more options doesn't necessarily help us make better decisions".
Certainly this can be the case when selecting the right temperature control capabilities for vans and smaller trucks. Where, with so many different products and options open to you, it can all seem a bit bewildering – which can be both good and bad:
Good: in that it shows how the field of temperature control continues to develop, with new innovations available for expanding your options and service offerings
Bad: in that it puts you under pressure to make the right decision, knowing that to get it wrong could cost the business in more ways than one
Focus on practical value
Ultimately, having more choice is of course a positive step forward. The cooling landscape has evolved beyond the traditional 'diesel-only' option. Today, the discerning customer has electric and cryogenic options to consider as well.
Yet looking at any unit, indeed any technology, in isolation from its task is to miss a trick. Any choice should be based on a practical understanding of the what, where, and when behind its purpose – which means finding answers to six key questions.
Question #1: What option best fits with the make of vehicles we own?
The first consideration – before talk of whether the vehicle is single or multi-compartment, large or small, conventional or hybrid – is to find a refrigeration unit that fits with the make and model of your vehicles.
Not that various products only work with certain brands, but rather technologies like Direct Drive and Electric require compatibility with a vehicle engine to work effectively. This is because both technologies rely on that engine to provide power to the unit.
Question #2: What will our engine types work best with?
Refrigeration technologies need space, and nobody wants to end up buying a system that looks great on paper but gives engineers the impossible task of trying to 'squeeze' them in.
You therefore need to be aware of the type of vehicle engine you have. Engines on natural gas are known to take up more room, as do electrical engines due to battery size. Always make sure you find a temperature control solution that can fit the space comfortably.
Question #3: Will the system work with our delivery schedules?
This is the key 'what' question: what will the solution need to support and enable?
Will it be long-haul stints, where diesel-based systems typically perform better, run independently of the engine, and keep going even when the driver's taking a break?
Will it be intercity runs, where the shorter distances covered, and less resting stops, bring other technologies such as electric into the equation?
Or are you focused on urban distribution, and routes defined by frequent stops (and door openings) that demand more capacity?
This last point being a good example of where alternatives to diesel offer up a number of operational advantages – and keep you in line with increasingly stringent rules and regulations.
Question #4: Will the technology keep us compliant?
Talking of regulation, this should obviously be accommodated into any purchasing decision. From upcoming EU CO2 legislation on emissions, to the PIEK standards for peak noise during loading/unloading, you need temperature control that offers a viable solution – rather than adding to the problem.
Such considerations will only grow in importance as metropolitan authorities look to counter air and noise pollution. This is being done through the introduction of 'green zones' that limit access to certain urban areas – or stipulate the types of vehicle allowed entry.
That's why it works to find 'whisper quiet' systems with few moving parts that are PIEK certified, and represent the most carbon-efficient (ideally zero emissions), 'CO2-friendly' technologies available.
Question #5: What system will best protect the loads we carry?
You know the typical products you'll be transporting, and their temperature requirements. Such insight is understandably important: dairy products for example require different specifications to transporting fresh seafood etc.
Determining the 'temperature sensitivity' of your loads is therefore vital for confirming capacity requirements – and whether diesel-based technologies are up for the job, or if electric/CryoTech options offer a more effective alternative.
Question #6: What's our stance on time and budget?
In transport temperature control, there is not one "ultimate technology." Each has their own up and downsides, also when it comes to time and budget:
Diesel based units can be integrated easily and have a low initial price, but require regular maintenance throughout their lifetime
Electric units require a bigger investment upfront, but have the most advantageous TCO
CryoTech technology is more demanding to implement, but gives you the best performance across the board
When selecting your unit, you therefore need to consider how much effort you're willing to invest, and whether you want to look at the initial price label or TCO.
Turn your answers into smarter decisions
Find out more about the options open to you, from products designed for vans and smaller trucks, to Thermo King's sustainable solutions – and ensure the temperature control you buy is perfect for your business.