Press Release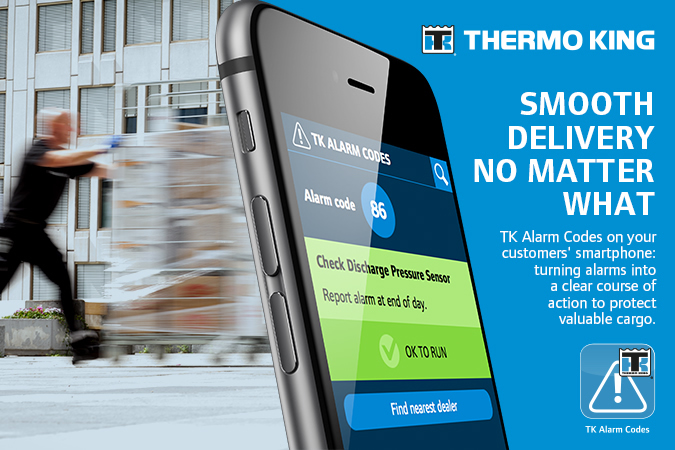 Safeguard your cargo with the Thermo King Alarm Codes tool
20th May 2015
Thermo King created a new tool to make life easier for their drivers. The new tool, which can be used on different devices including smartphone, tablet or computer, tells Thermo King customers and drivers exactly what to do when faced with a reefer alarm code.
Conveniently, once the tool is saved to a device, it can also be used offline. No matter where your customer is, they can get the answers they need to protect their cargo.
Smooth delivery – no matter what!