MaintenancePlus for SLXi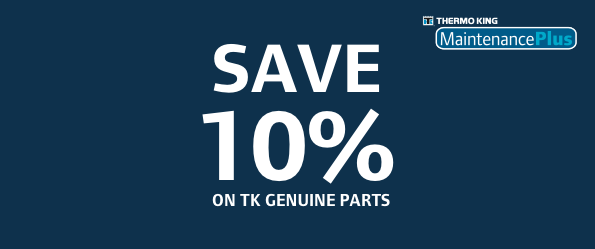 ThermoKare MaintenancePlus is a cost-effective maintenance programme for those who prefer to have the maintenance work managed by us and spread the costs. Repairs and breakdowns are managed based on the pay as they go-principle. You benefit from immediate credit lines at Thermo King dealers, standardised prices, consolidated monthly invoices, detailed reports and online fleet management tools.
You want to minimise upfront costs while enjoying the comfort of a fully maintained fleet performed by qualified technicians and save 10% on parts? With ThermoKare MaintenancePlus you got it! On top of it, we offer you new services for extra peace of mind.
Save 10% on parts, reduce unscheduled servicing and ensure a higher resale value for your fleet with MaintenancePlus for SLXi.