Press Release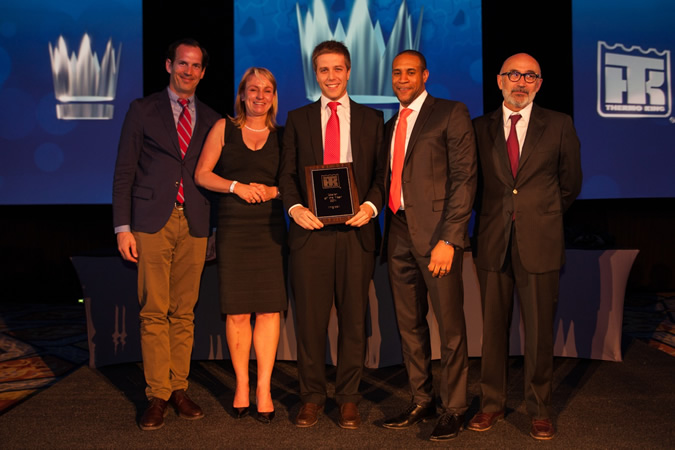 Thermo King Recognizes 2014 Dealership Excellence
17th March 2015
Thermo King, a manufacturer of transport temperature control solutions for a variety of mobile applications and a brand of Ingersoll Rand, honored leading dealerships at its annual dealer conference held in Muscat, Oman. The company recognized its top dealers from the Europe, Middle East and Africa (EMEA) region for significant achievements in 2014.
The highest honor, the 2014 Dealer of the Year, went to Frigicoll of Spain. Frigicoll continues to provide premium and comprehensive services to its customers after more than 50 years of service.
"Frigicoll has experienced excellent growth in all product lines in 2014 and confirmed its customer and service minded approach," said Dwight Gibson, vice president and general manager for Thermo King, Truck and Trailer in EMEA. "They are continually innovating products and services to grow the market while building extremely strong customer relationships."
This is the second time Frigicoll has won Dealer of the Year, bringing home the honor in 2011 as well. Frigicoll was also nominated in six different award categories.
Other dealership award winners include:
2014 Trailer Dealer of year:  Paris Froid Services, France
2014 Self-Powered Truck Dealer of the Year : Thermo King Transportkoeling, Netherlands
2014 Vehicle Powered Truck Dealer of the Year: Marshall Thermo King, UK
2014 Aftermarket/Service dealer of year: Ballinlough Refrigeration, Ireland
2014 Customer Satisfaction Award: Termoport, Romania
2014 Bus Sales Dealer of the Year: Liberatus, Hungary
All 2014 Dealer Award winners were selected for excellence and leadership in all aspects of performance, while also providing a superior customer experience. This includes customer training programs, understanding customer needs and providing the right solutions.
With more than 500 service locations in 75 countries throughout EMEA, Thermo King offers peace of mind to transporters of temperature sensitive products through a growing network of certified dealers.
For the full list of Thermo King dealerships and service points, please see the Thermo King Dealer Locator.
Pictured (L-R) are:  Xavier Coll, Frigicoll; Karin De Bondt, Thermo King; Juan Rigol Coll, Frigicoll; Dwight Gibson, Thermo King; and Eduardo Gozalbo, Frigicoll