Press Release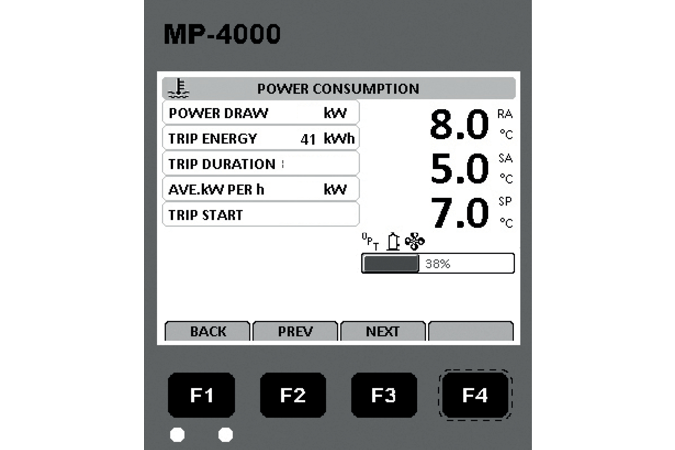 Thermo King Introduces New Energy Logging Software
 for Magnum Plus Reefer Units
28th November 2017
Brussels, Nov. 28, 2017 – Thermo King®, a  leader in transport temperature control solutions for a variety of mobile applications and a brand of Ingersoll Rand, introduces the enhanced energy logging software capabilities for MAGNUM PLUS® reefers with the MP-4000 controller. The new software will be standard on all new units beginning in 2018 and is available for all existing MAGNUM PLUS reefers through an easy software update.
The power logging feature in the MAGNUM PLUS will help fleets better understand how various commodities, routes and operating profiles affect the amount of energy consumed by the reefer unit, and ultimately the cost associated with that energy. Fleets will be able to use that knowledge to adjust shipping practices and customer offerings in order to meet efficiency and operational goals.
"From the beginning, our technology was built to deliver the highest efficiency, maximum cooling capacity and lowest total cost of ownership," said Brian O'Donoghue, global marine product manager. "The ability to add a power logging feature through software enhancements in our controller puts valuable data directly at the user's fingertips, providing energy consumption details for trips and total reefer life, and giving fleets the ability to optimize operations and offerings accordingly."
The new Thermo King power logging feature gives customers the ability to see the total power usage of a reefer, measured in kilowatts (kW) per hour. The power draw is logged and viewable from both the MP-4000 controller and the standard download file.
Via Controller – The current power draw is tracked continually through the controller and users can easily view total trip power draw data including the total hours/days of operation and average kW per hour consumed by selecting the trip start date.
Via Download – Through the LogVIEW tool, users are able to view the power draw of the reefer every hour – or other specified measurement period, through the standard download file. Data points included in each data log file are standardized, and include instant power draw and cumulative data from trip and the lifetime of the unit. The total power draw of the reefer over its lifetime can be viewed with data going back to the reefer in-service date or the date of the power logging software retrofit.