Press Release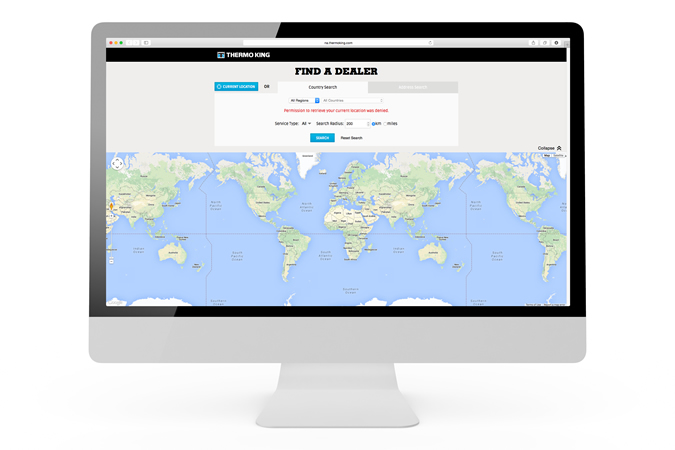 Thermo King Dealership Network Grows to Provide More Extensive Service to Customers in Europe, Middle East and Africa.
30th January 2015
Thermo King, a manufacturer of transport temperature control solutions for a variety of mobile applications and a brand of Ingersoll Rand, showed continued growth of its worldwide dealer network in 2014 with the appointment of nine new full-line sales and service dealerships and 17 other main service locations.
The new locations expand the Thermo King customer service capabilities across Europe, the Middle East, Africa and the Commonwealth of Independent States (CIS). Additions to the dealer network include:
Dealers have been appointed in Russia, Kyrgyzstan, Bosnia/Herzegovina and Slovenia.
Service locations have been extended in Sweden and Turkey.
New dealerships were also opened in Tanzania, Uganda and Zambia, expanding Thermo King service offerings to the refrigerated transport industry in the African markets.
"Our goal is to provide customers with the best sales and service network in the industry," said Dwight Gibson, vice president and general manager at Thermo King, Truck and Trailer in Europe, Middle East and Africa (EMEA). "Our dealers have an unequalled level of expertise and can provide solutions to customers' needs from more than 500 locations across 75 countries in the EMEA region."
Customers requiring assistance and support can contact the dealerships through a dedicated, multi-lingual, 24-hour service line that connects them to an authorized dealer, regardless of where they travel or do business.
Through the Thermo King Dealer Locator mobile application, customers can easily locate the dealer or service center closest to their location. The Thermo King Dealer Locator mobile application is available for download from http://www.europe.thermoking.com.
"Thermo King offers customers a unique network of certified service technicians following a comprehensive training process. Their expertise guarantees customers receive all the support they should expect," said Benoit Latno, leader for dealer development and technical services at Thermo King EMEA. "Our dealers can also provide training and advice to end-users to assist them in optimizing their operations."
With more than 500 service locations in 75 countries throughout EMEA, Thermo King offers peace of mind to transporters of temperature sensitive products through a growing network of certified dealers.