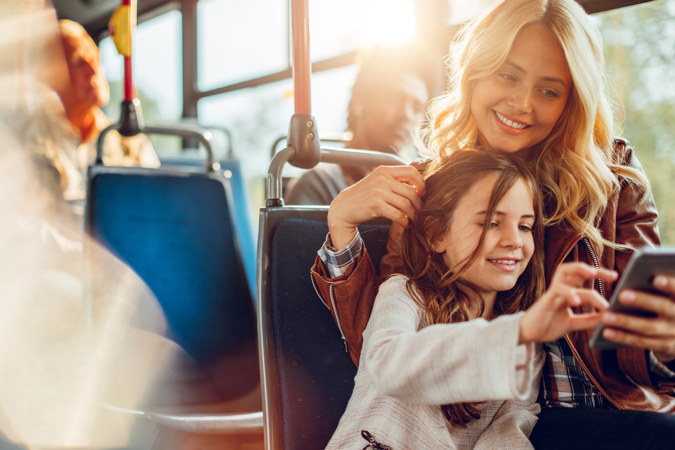 Thermo King Brings Sustainable Bus HVAC Technologies to the 2018 IAA Show in Hannover, Germany
12th September 2018
Sustainable passenger transport, electrification and energy saving heat pump solutions for hybrid and electric buses to highlight the Thermo King Bus showcase at the IAA
Brussels, Sept. 11, 2018 – Bus business of Thermo King®, a leader in transport temperature control solutions for a variety of mobile applications and a brand of Ingersoll Rand, will welcome visitors at the booth #C18, in Hall 11 of the IAA Show in Hannover, Germany, from the 20thto the 27th of September 2018. Visitors will see the latest customer-driven heating, ventilation and air-conditioning (HVAC) solutions designed and customized to meet bus builders' and operators' operational and sustainability goals.
"The main theme for Thermo King at the IAA 2018 is our vision of the city of the future – Thermotopia. Thermotopia is where visitors can discover the technologies that will define the future of not only transport temperature control, but transport altogether," said Pauli Johannesen,vice president and general manager for Truck, Trailer and Bus at Thermo King, in Europe, Middle East and Africa. "At our Bus booth we are ready to talk about solutions that already today define the future of sustainable passenger transport. These technologies, designed for electric and hybrid busesaddress the increasing importance of sustainable transportation in Europeand issues like rapidly increasing traffic congestion, air pollution and noise."
The highlight of the Thermo King Bus stand at the IAA will be the Athenia™ MkII Electric Heat Pump range, which offers the most efficient way of heating or cooling in hybrid and electric buses thanks to its reversible refrigeration circuit.
The Athenia™MkII Electric Heat Pump already provides comfort cooling and heating to hundreds of electric buses across Europe. This includes thelargest electric bus fleet in Europe – a hundred VDL buses operated by Connexxion and deployed for the bus lines serving the Amsterdam Schiphol Airport and the surrounding area as well as bus rapid transit lines within the concession area.
The Athenia™MkII Electric Heat Pumps offer maximum passenger comfort not only during the summer months when cooling is required, but also during the winter months when there is a need for heating. Additionally, the system is capable of operating in heat pump mode in ambient temperatures of down to minus 7 degrees Celsius.
In heating mode, the Athenia MkII Electric Heat Pump is able to transfer heat from outside air into the inside passenger area with a coefficient of performance level (COP) of up to 4. This means for each 1kW of electricity consumed from batteries the heat pump generates up to 4kW of heating. The system can also be equipped with a battery cooler, which can recuperate the energy emitted by the batteries and use it for heating the passenger area.
"All Thermo King Bus HVAC solutions are developed in close partnership with the original equipment manufacturers (OEMs) and bodybuilders. Based on their particular needs we provide them with customized solutions and proven technology, which is tailored to their needs and bus types," said Urszula von Kreijfelt, commercial director for Bus Transport Solution for Europe, Middle East and Africa at Thermo King. "We're looking forward to the IAA show and the discussions on how we can improve the operations of our customers and the comfort of their passengers."