Press Release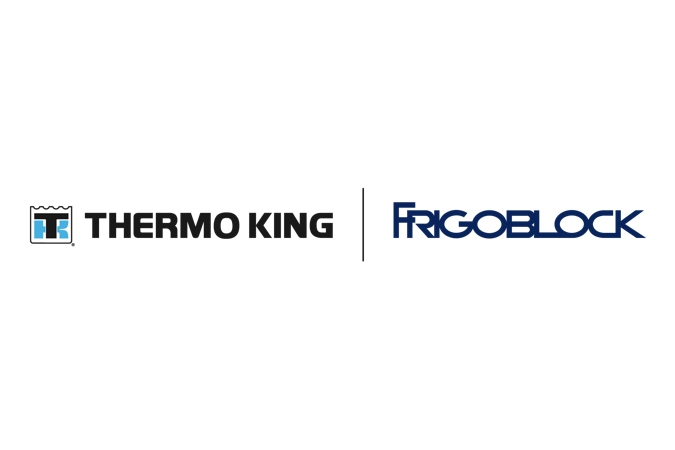 Swedish Thermo King and FRIGOBLOCK Sales and Service Network is Now Combined as Part of Thermo King Svenska AB
8th April 2016
The Swedish dealer and service network of Thermo King, a manufacturer of transport temperature control solutions for a variety of mobile applications and a brand of Ingersoll Rand, expands its reach and will now include FRIGOBLOCK, within its combined product and service offering.
FRIGOBLOCK, a German manufacturer of transport refrigeration units for trucks and trailers, and well known in Sweden for their powerful alternator driven units, was acquired by Ingersoll Rand in 2015 and became part of the Transport Solutions business. By combining both the Thermo King and now FRIGOBLOCK sales and service offering within the Thermo King Swedish dealer and service network, the company has strengthened its ability to deliver the widest portfolio of transport temperature control systems and efficient after sales and service network across Sweden.
"The fact that Thermo King and FRIGOBLOCK combine their Swedish sales and service network means we will be even closer to our customers, providing them with a wider service area, shorter response times for service calls and the ability to find a tailor-made solution within our complete product portfolio for all types of refrigerated transport," said Fredrik Weimyr, managing director of Thermo King Svenska AB.
Thermo King is now the only company in the Swedish market that can provide a full spectrum of refrigerated transport solutions within one point of sales and service
Thermo King and FRIGOBLOCK together now provide a strong and single sales and service point of contact in Sweden supporting the transport refrigeration industry's widest product portfolio. FRIGOBLOCK customers will benefit from the improved service coverage in Sweden and the efficient unit installation capacities now implemented in Gothenburg.
The structure of Thermo King and FRIGOBLOCK sales leadership remains unchanged:
Fredrik Weimyr, managing director at Thermo King Sweden
Håkan Enström, account manager for FRIGOBLOCK products
Peter C. Gerdts, who had expanded the FRIGOBLOCK business in Sweden for many years, will primarily focus on the other Nordic markets while remaining in touch with the FRIGOBLOCK customers in Sweden.
In May 2016, Thermo King and FRIGOBLOCK will hit the road and bring their complete product and service offering including Thermo King truck, trailer and direct drive solutions and fully electric FRIGOBLOCK units to customers across Sweden.
The Thermo King and FRIGOBLOCK road show will travel from Skellefteå in North to Malmö in South with customer visits and open house events in several cities. At each stop, customers will be greeted by a team of experts and will be able to learn first hand about the unique combined and most extensive product and service offering for any type of refrigerated transport.