Thermo King dealers are your (blue) heart specialists
Thermo King dealers receive ongoing training to remain updated on new technology, products and industry requirements. It goes beyond the service side, which includes product installation, diagnostics and maintenance. Dealer salespeople are educated on the latest market rules and requirements, enabling them to find the best solution for each customer.
Thermo King Dealers have been servicing transport temperature control equipment for 80 years now.
More than 500 service points in 75 countries
Non-stop availability 24/7/365
Always in your area: most locations are within a two-hour drive
Direct telephone contact
Immediate assistance in your language
Optimised fleet maintenance

Our qualified CERTI-TECH technicians:
Fully trained & certified
Gold, silver and bronze CERTI-TECH expertise certifications
> 1,400 CERTI-TECH trained and certified service technicians
Find the dealer closest to you with our online dealer locator
A map showing all dealer locations within your search range
Thermo King's THERMO Assistance is there to help in case of emergency: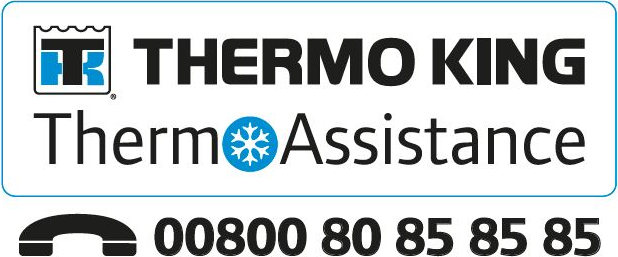 Multilingual 24-hour telephone assistance service
Operating throughout Europe
Provides breakdown assistance when travelling internationally
Note: the general 00800 number is not accessible in all countries. In this case, please use one of the following alternative local service numbers.
Local Service Numbers
| | |
| --- | --- |
| Belgium | +32 270 01 735 |
| Denmark | +45 38 48 76 94 |
| France | +33 171 23 05 03 |
| Germany | +49 695 00 70 740 |
| Italy | +39 02 69 63 32 13 |
| Spain | +34 914 53 34 65 |
| The Netherlands | +31 202 01 51 09 |
| United Kingdom | +44 845 85 01 101 |
| Kazakhstan | +7 7273458096 |
| Russia | +7 4992718539 |
| Others | +32 270 01 735 |